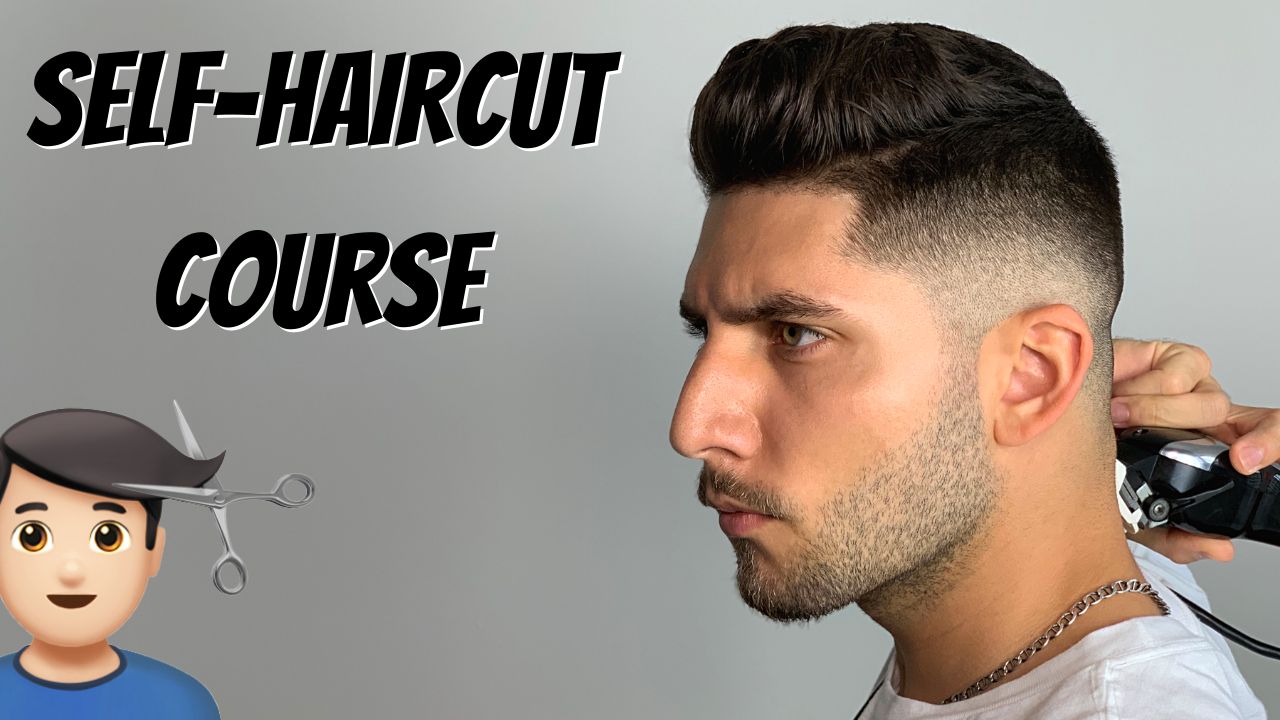 Our Goal
Save you over $600+ Per Year on haircuts
Help you learn a skill set that will last your entire life
Within 2-4 haircuts, the course will pay for itself
Save you more money cutting your family members hair
You could start a side-hustle cutting other peoples hair to make extra income
Feel happy and prideful of your new skill set
Course Description
What You Get:
✳️ Lifetime Access
✳️ 24/7 Support
✳️ Private Telegram Self-Haircut Course Education Channel.
✳️ Private Telegram Self-Haircut Course Community Channel to share your progress and speak with other course members.
✳️ New Videos will be Regularly Added at no extra cost.
✳️ 60+ High Quality Educational & Practical hands-on videos.
✳️ Most Sections will have their own PDF Document for reference.​
Pricing:
⚠️ Pricing *has to* go up as more members join to fully support the YouTube and Telegram channel. Lock in today's pricing as pricing has already increased.
​
You Will:
🔰 Learn how to Taper, Fade, & Cut your own hair using clippers and beard trimmers
🔰 Learn the body, hand, wrist, arm motions & positions needed in order to cut your own hair
🔰 Learn how to cut your hair using thinning shears 
🔰 Learn how to trim and cut the length on top of your head using hair cutting shears and a comb
🔰 Learn how to blend in hard lines when fading using clippers and beard trimmers
🔰 Learn the psychology on self-haircutting techniques & mindset approach
🔰 When you master this skillful art, you will save $100's if not $1,000's of dollars and even make money if you cut you friends or classmates hair.
Targeted Students:
☑️ This course will be wide ranging covering topics mainly for beginners, but also to enhance any intermediate or advanced self-haircutting students.
☑️ New students will learn ground-up knowledge from how to start AT ANY AGE over 14 years old.
☑️ Advanced students may benefit from a new perspective on topics they thought they were already experts on (such as using thinning shears, point cutting, and how to section hair on top of your head before cutting).
Curriculum
Section 1: Welcome/Announcements
​✅ In this section, you will be shown and told all of the different videos within each section that will be discussed to you with the ultimate goal of making you an expert in cutting your own hair.
​
Section 2: Mindset
​
​✅ In this section, you will learn how someone with the skill set to cut their own hair uses relatable information from your every day life and transitions that into creating a mind/body connection as well as a lifelong skill set in cutting your own hair.
​
Section 3: Recommended Tools/Equipment/Budget
​
​✅ In this section, you will learn about which brands, tools, and equipment give you the best quality for the least amount of money.
​
Section 4: Understanding Your Tools/Equipment
​
​✅ In this section, you will learn how the tools and equipment you bought are used to achieve the most from each of them.
​
Section 5: Understanding Your Heads Anatomy
​
​✅ In this section, you will learn your heads anatomy in order to understand how you should go about cutting your own hair.
​
Section 6: Biggest Things To Avoid
​
​✅ In this section, you will learn the many DON'Ts of cutting your own hair in order for you to avoid making any such mistakes.
​
Section 7: Practical Hands-On Work
​
​
✅ In this section, you will put all of the information from previous sections as well as new acquired information, and put your mind and body to the test. This is where you will learn how to properly go about utilizing all of your tools and equipment on yourself.
Section 8: Self-Haircut Examples 
​✅ In this section, you will be guided and shown in step by step tutorials different self-haircuts, different hair styles, and different techniques to achieve them both.
Section 9: 💥BONUS💥
​✅ In this section, you will be given bonus videos that will go along nicely with your self-haircut.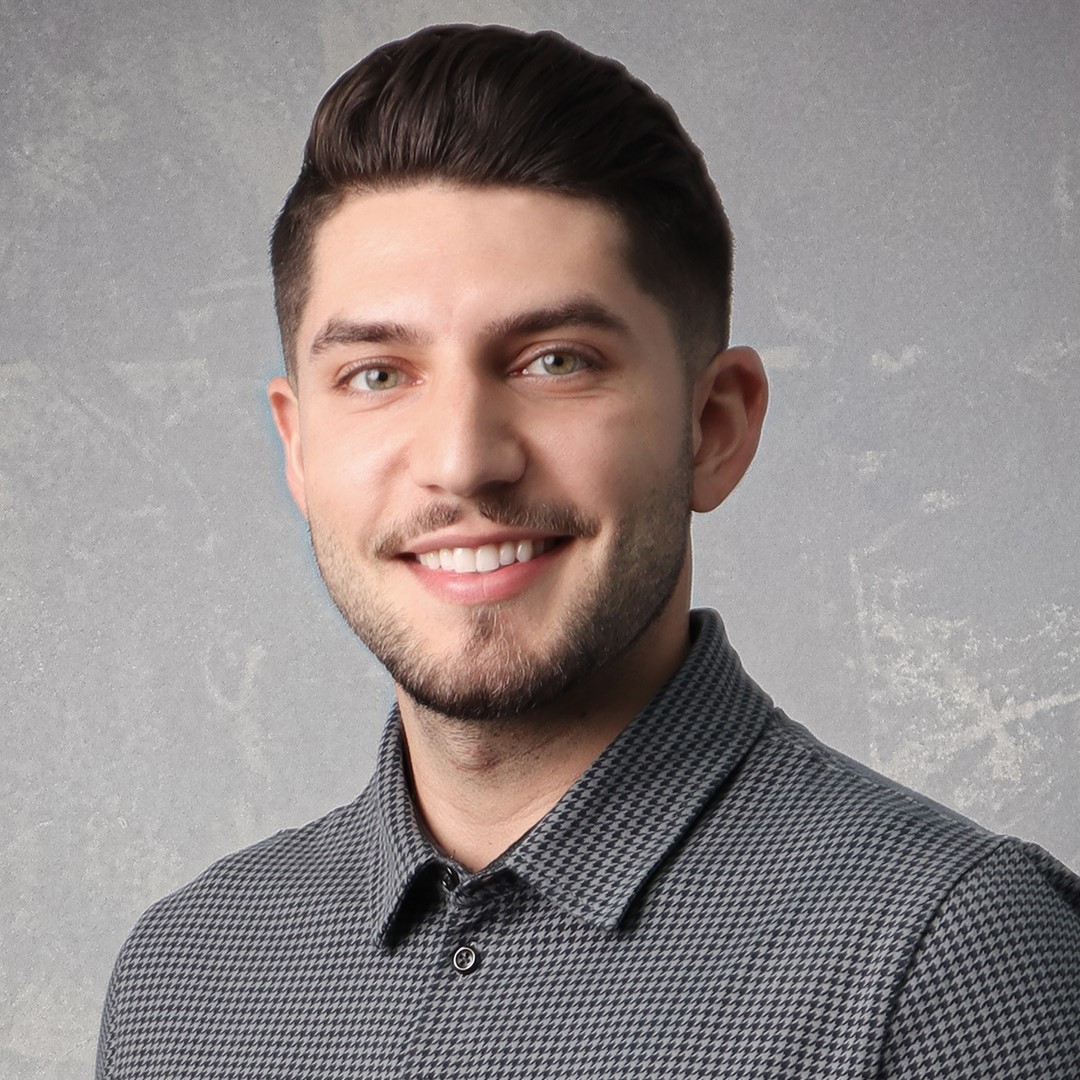 Of Greek & Portuguese descent... Alex Kourahanis (Kouras in short) was born and raised around the Philadelphia / New Jersey Area in the USA. With a strong desire to always have a fresh haircut and build up his confidence, getting a new haircut every 2 weeks was his norm. After many disappointing and expensive haircuts as a child and teenager, he decided enough was enough and took matters into his own hands..literally! By the age of 14, Alex began this adventurous task to cut his own hair and do a better job than the hairstylists who charged $25+ per haircut. Fast forward 11 years, at 25 years of age, Alex is now a self-haircut expert!
After watching thousands of hours of online videos on different techniques, it took Alex about 5 years before his haircuts became even close to what they are today. "As the mind matures, so will his orientation." As of July 2021, Alex has saved over $7,000 in haircuts over the last 11 years.
Today, Alex is inspiring thousands of guys around the world on YouTube, Instagram, and Tik Tok to build up their confidence with educational videos that will help them to take their first steps into cutting their own hair! 
Frequently Asked Questions


💭 How do I save $600+ per year?
The average male get's their haircut roughly 2 times per month. Some more serious men get their haircut 1 time per week (4 times per month). If the average haircut is $28 for men, according to usnews.com (https://bit.ly/3eTDft0), then this would come out to $56 per month if you get a haircut 2 times per month. $56 per month X 12 months in 1 year = $672 per year the average man will spend on haircuts.
💭 Do I pay one time or is the payment recurring every month?
You only make 1 single payment. That's it. There are no hidden fees. No extra charges. None of that. ​And every new video I upload to the course will be 100% Free.
💭 How do I know this will work for me?
The lessons taught in the Self-Haircut Course are a culmination of 11+ years of my life experiences with cutting my own hair. The course is condensed and contains highly detailed information to help you learn at an extremely faster rate than I did. The content inside has been proven time and time again by myself to help anyone achieve the results they desire if executed on.
💭 Will I get to speak to you personally?
Absolutely! I will be available 24/7 to help answer any questions you may have on techniques, tools, etc. And don't forget, you will have a private community filled with other members from around the world that you can talk to and share your experiences with.